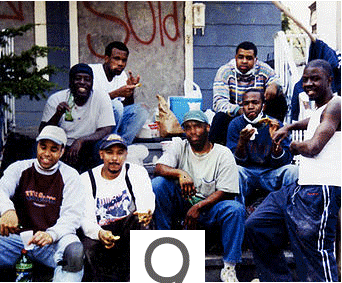 BK9 - Modern Caribbean Cuisine has arrived in Brooklyn
BK9, a new Caribbean restaurant and bar, specializes in West-Indian inspired fare that reflects the authentic flavors of Haiti, Trinidad and Jamaica that the nine partners grew up enjoying with family and friends. Each partner has deep roots in Brooklyn, met in grade school or college and formed a lasting bond. The partners created their restaurant and bar in homage to their friendship, which always emphasized endless conversation and laughter fueled by great food and drinks. The Brooklyn Nine (BK9) have captured the essence of their journey as men of West-Indian descent that matured in the unique setting that is Brooklyn to create an inviting atmosphere of Caribbean influenced dishes and cocktails.
The menu at BK9 elevates the cuisine of the Caribbean islands with contemporary culinary innovation. Owner Gary Casimir says, "We strived to create a menu that is not like any other Caribbean restaurant." as, "it's healthier and made to order." Chef Christian Ortiz has developed dishes that echo the partners' backgrounds with a variety of organic and fresh ingredients and authentic spices. The result is Caribbean comfort inspired offerings such as cod fish cassava cakes, coconut citrus ceviche, braised oxtail over risotto and pan-seared crispy snapper.
The relaxed yet stylish atmosphere at BK9 is an excellent match for the cuisine presented. The front tables allow you to enjoy the complete dining experience while also having a view of the neighborhood. There is a chef's table that allows you to watch Chef Ortiz create. BK9 includes an outdoor garden at the rear and a lower level private party room that accommodates 20+ people. The large bar is also inviting, especially for sports enthusiasts.
BK9 is conveniently located in historic Park Slope, steps away from the Barclays Center on Brooklyn's 5th Avenue. It is a distinct addition to the neighborhood that should not be missed.
BK9 Restaurant and Bar - 62 5th Ave, Brooklyn, New York 11217
__________________________________________
IMMEDIATE RELEASE Contact: Paul Dorestant
/ Phone– 718.789.2176